hello my creepy morbid friends!!
ingrid here.. this is my first post everrrr... and it is a halloween one!
my friend Kristina and I came up with the idea to do a Deathly Diva's theme for some make-up looks. She did Lily Munster and I am doing Morticia Addams. I will link you all to her blog and youtube channel. make sure you check it out! because she's got awesome tutorials for make-up and DIY projects!!!
okee dokes sooo!
I originally filmed a tutorial but my computer is acting up and won't let me edit the video!!! Makes me super sad!
So I figured I could still post the pictures and a list of what I used to achieve this look.
here is the picture i used for inspiration: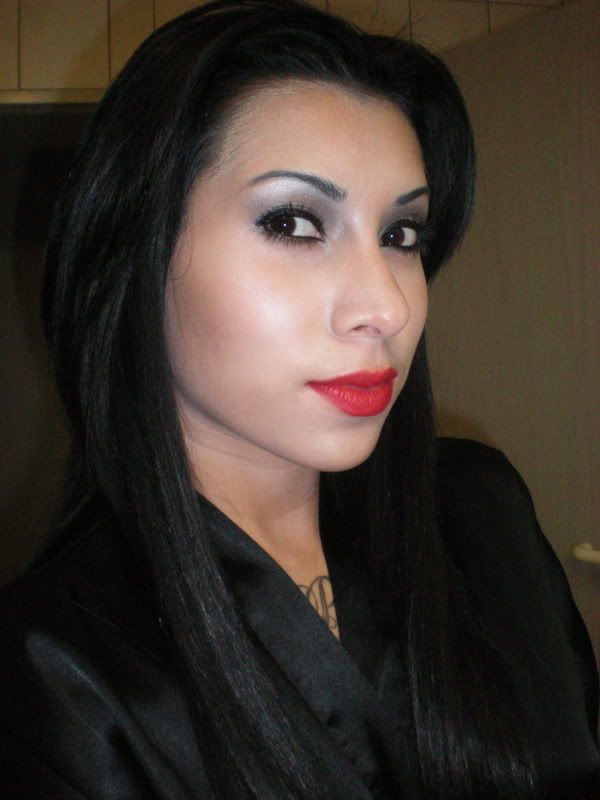 for the eyes i used
L'oreal Carbon Black Telescopic mascara
L'oreal Carbon Black eyeliner
L'oreal Matte Black eyeshadow (to fill in brows)
Wet n Wild's gel liner in black
The Body Shop Holiday palette (the white color, light silver and dark silver color)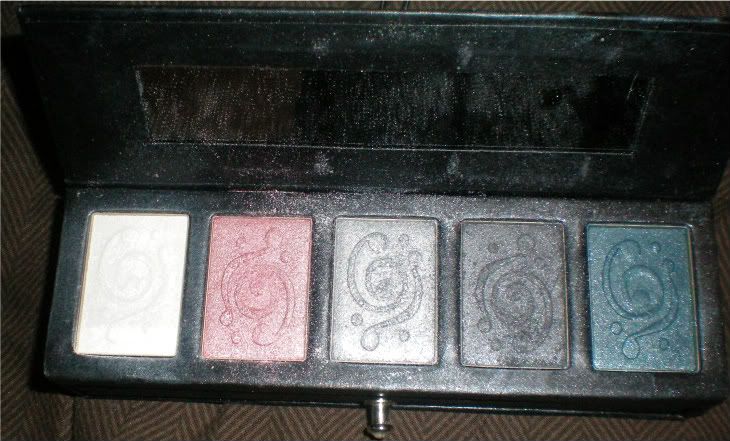 for face i used
Revlon photoready concealer in 002 (pale)
Lips
Revlon lipstick in Really Red (matte)
So first thing i did to achieve the light pale looking skin is take the Revlon concealer and put it all over my face then rubbed it in with my hands down towards my neck and on my ears where they peeked through my hair.
then I took the 1st color in the body shop palette and the third color in the palette (the white and light silver)
and with a fluffy brush i picked up a bit of both then swept it all over the lid.
then i took the darker silver and swept it on the crease
i took some of the white and put it on my lid and on my brow bone
i also took some of that white eye shadow and with a big fluffy brush i swept it all over my face to create a bit of a glow and to make my face a bit more pale looking.
i filled in my brows with the black Revlon eyeshadow.
did a small wing liner on my upper lashline.
for the lips i just put on some balm and applied the red lipstick.
and that is how i achieved the Morticia Frump Addams look!!
i hope all of you enjoy this and tune in for more posts from me :D thanks for reading and have a very very Happy Halloween!
here is Kristina's bloggy blog and her youtube channel:
http://amoderngirlvintageliving.blogspot.com/
http://www.youtube.com/user/daviskrisitna